Premium Features
Additional Pontoon Options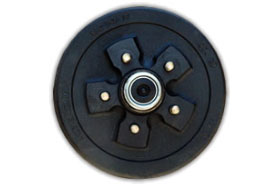 10" Drum Brakes
Drum brakes on brake models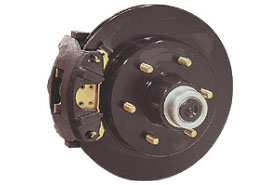 Disc Brake Upgrade
Disc Brake Upgrade from drum brakes – per axle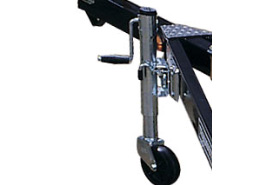 Heavy Duty Swing Jack
The weld on swing jack is durable and reliable.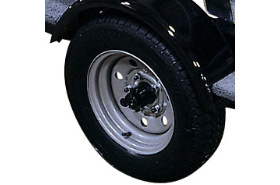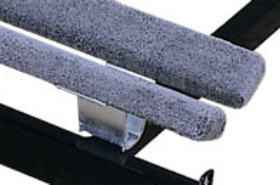 Adjustable Bunks
Adjustable Bunks with treated lumber and marine grade carpet. Heavy duty galvanized bunk supports are fully adjustable to accommodate the tubes.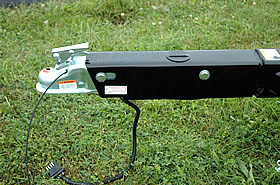 Straight Tongue with Plated Couplers and Winches
Safety chains, couplers, and winches are all plated for corrosion protection.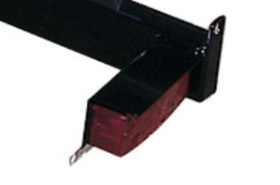 Sealed Submersible Lights
The sealed submersible lights are waterproof and reliable.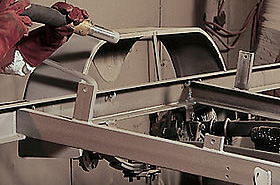 Sandblasted
Frame fully sandblasted before painting. Sandblasting promotes optimal adhesion.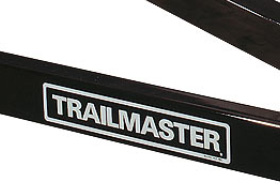 Premium Acrylic Polyurethane Paint & Primer
2 coats urethane primer and 2 coats black urethane topcoat. Premium Acrylic Polyurethane paint and primer assures a beautiful long lasting high-performance finish.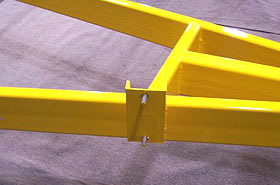 Spare Tire Mount
Spare tire mount Welded on spare tire mount is included.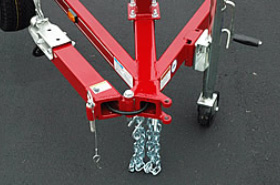 Swing Tongue on Models up to 7,500# GVWR.
Swing tongue on models up to 7,500# GVWR. Swing tongues on models up to 7500# GVWR models shorten the overall trailer length by 12″ to 18″.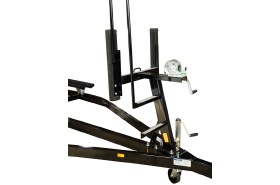 Standard Step Ladder, Winch, Swing Jack
Standard Heavy Duty Step Ladder, Standard Winch, and Standard Swing Jack. A heavy duty step ladder bow mount is included for safety and convenience.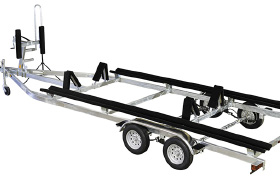 Optional Load Guides & Optional Galvanizing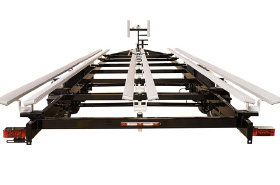 Bunk Wrap & LED Light Options
Optional Polypropylene Bunk Wraps, Optional Tri-Toon Extra Bunks, & Optional LED Lighting
Interested in becoming a
Trailmaster

/

Vanguard

dealer?
J.Q. Tex, Inc.
Established in 1979, J.Q. Tex, Inc. is the Midwest's leading custom boat trailer manufacturer. The custom designed fully welded bunk trailers accommodate boats from 12' to 48' in length with carrying capacities ranging from 1000#'s to 20,000#'s. We offer both "C" channel and box tube construction in the Trailmaster line. The top of the line Vanguard tube trailers includes many premium features. Our family owned and operated firm is committed to building boat trailers of superior quality and value.